The Internet Computer community has voted to adopt the 25 R&D proposals put forward by DFINITY. The DFINITY Foundation abstained from voting on the proposals to ensure the votes came from the community instead of delegated votes from ICA or DFINITY.
A major set of motion proposals outlining R&D plans for the coming years won the adoption of the Internet Computer governance community.
Read more below.
ICP Squad NFT minting has been launched, and the pre-orders have minted their NFTs.
The Internet Computer has onboarded more than 400 nodes with 16000 Canister smart contracts. ICP NFTs have traded in Millions of dollars on the Entrepot.app
Dapps of the Internet Computer
Distrikt released new updates and added some amazing features.
Users can now sort comments, add experiences and milestones to their profiles.
Crowd Created Canvas NFT Staking is live now. The CCC team has created and launched zombie NFTs that can be staked on their dapp to earn passive income.
Motokodropclub is the first pure NFT gated web3 portal running entirely on-chain. This portal was created by DSCVR Team and currently has 530+ Members.
To join the portal and interact with the posts, you need to hold at least one Motoko on your DSCVR account - you can send an NFT to your DSCVR profile as well.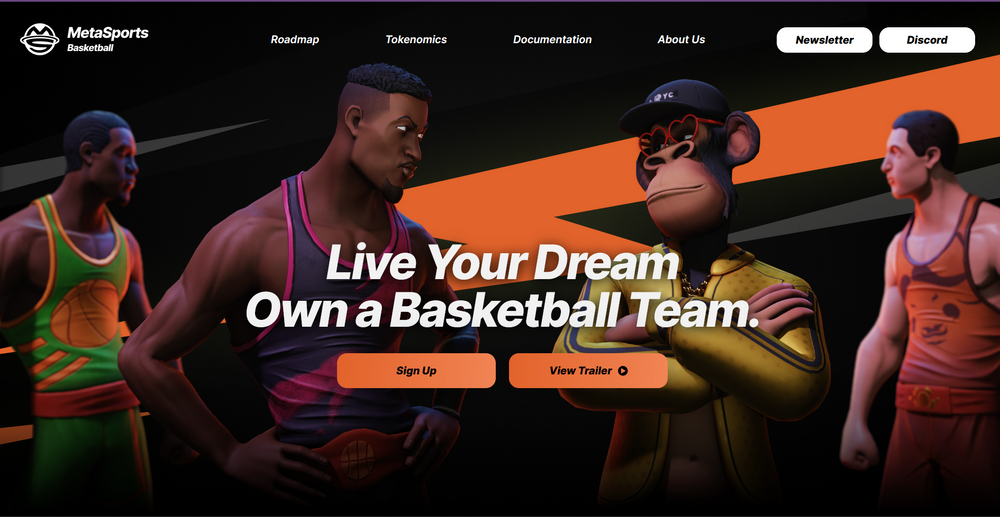 DSCVR also enabled Stoic and plug pairing so that you can hold the NFT in your hot wallets and gain access to Portals.
Read the NFT studio pitch deck using the link -  hosted on IC Drive - the cloud DRIVE of the ICP Blockchain.
ICNaming launched the testnet, where users could register their .icp domain ( analogous to .eth domains). IC Naming claims to be far superior and will be loaded with advanced features that were not possible with Ethereum Smart Contracts.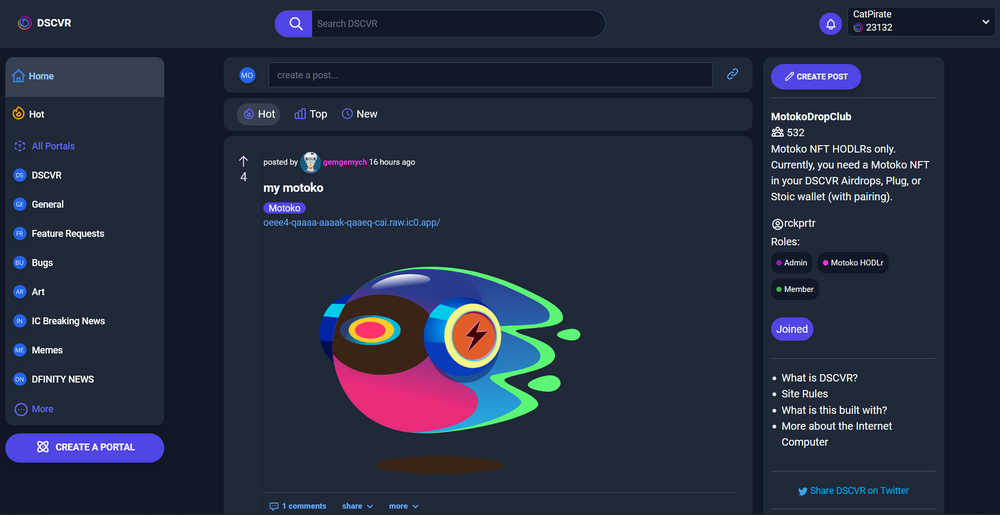 Non Fungible Tokens of the Internet Computer
Gigaverse Labs, the team behind ICPunks NFT, have airdropped ICats NFT to ICPunks holders.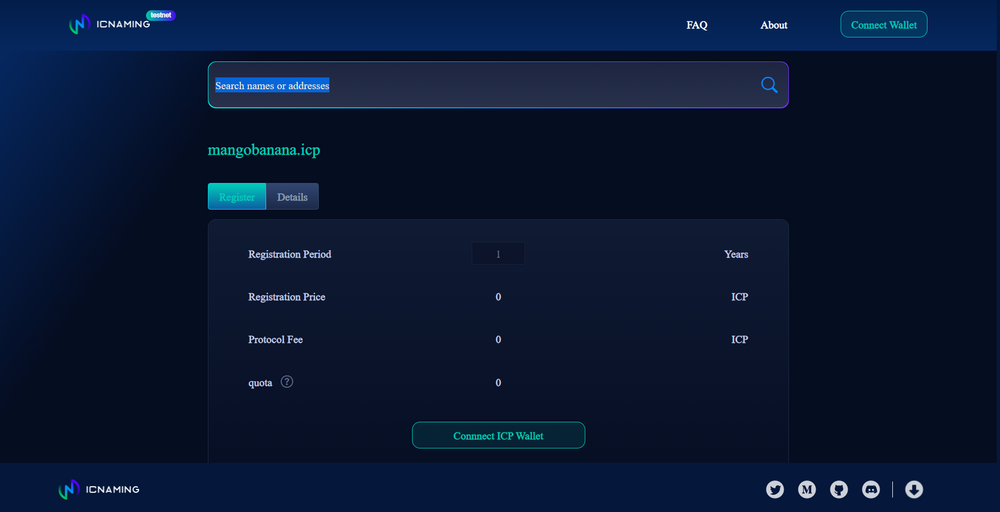 Cosmicrafts, an RTS game building on the Internet Computer, is conducting an airdrop.
An open basketball metaverse and P2E video game where NFT players of all shapes and species can compete to become superstars on teams owned & managed by the players.
MetaSport basketball has released a medium article outlining the gameplay, UI, and Tokenomics. MBA ( not kidding, it's called MBA ) will leverage Terabethia ( an ETH x ICP bridge by Psychedelic) to morph external collections such as BAYC, Cool cats, etc. into MBA Players.
Reach me on Twitter, fam. See you all next week—Happy New Year to everyone reading this.
---
---
Disclaimer: The views and opinions expressed on this website are solely those of the original author and other contributors. These views and opinions do not necessarily represent those of the Dfinity Community staff and/or any/all contributors to this site.
---
---
---