Art is King when it comes to NFTs. Or maybe I should say Queen now that we get to enjoy the beautiful Panda Queen NFT collection from Animal Guardians. Would you like to meet the artist for this stunning collection who is bringing BIPOC representation to the Internet Computer ecosystem?
In today's artist spotlight, I have the privilege of interviewing Mark Sarmel. Thank you in advance for taking the time to answer my questions. We look forward to meeting the man behind the Panda Queen!
Background:
Would you mind briefly introducing yourself to us?
Sure thing! My artist name is Mark Sarmel. My real name is Mark Moreno. I'm originally from Texas, but I currently reside in a small suburb of Detroit.
How did you get into art as your preferred form of expression?
Art has been something I've done ever since I was a kid. I often copied superhero comics, and those early days of drawing superheroes are still a big influence on my work.
Style:
How would you describe your art style?
I guess you could call it comic fine art. Maybe someone else can come up with a better name for it!
Your art seems to focus on diversity and various cultures. Why do you feel it is so important to include a variety of cultures and ethnicities in your art?
For far too long, we've only heard from white voices in the world. The stories, dreams, culture, and even the simple existence of other cultures have not been given a proper seat at the table. I want to use my work to highlight characteristics of my culture and other BIPOC cultures that I love and that have influenced me. Hopefully, others will look at my work and see a piece of themselves that they don't normally see in the art world.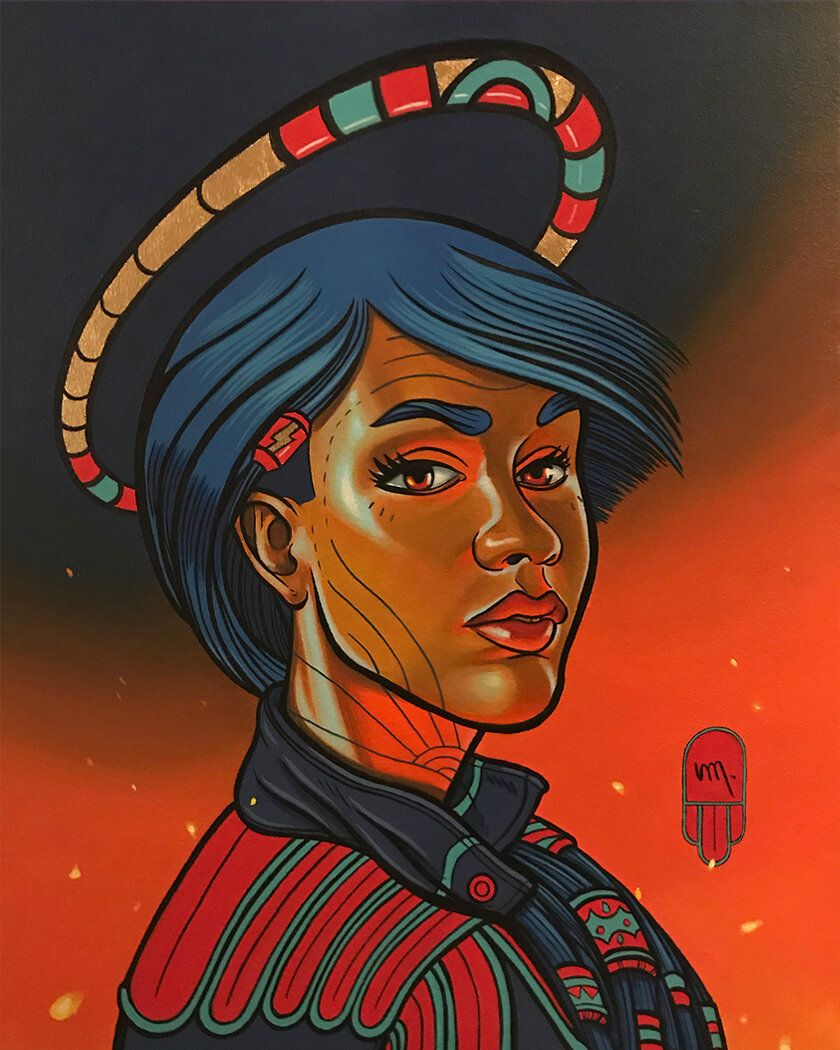 Do you have any favorite artists or artists who you feel have influenced your style?
I think looking at my work one can see many influences. Artists from the comic world such as Paul Pope are big for me. From the fine art world, Gustav Klimt has been a big influence as well as my love, Frida Kahlo. I also look at more contemporary artists like Lauren YS, Raul Urias, Gustavo Ramada, and Samuel Rodriguez.
Do you have a favorite medium you like to work with? Do you have a preference between physical and digital art?
I work comfortably in both physical and digital art. They both serve a purpose for me which is to just create as much work as possible.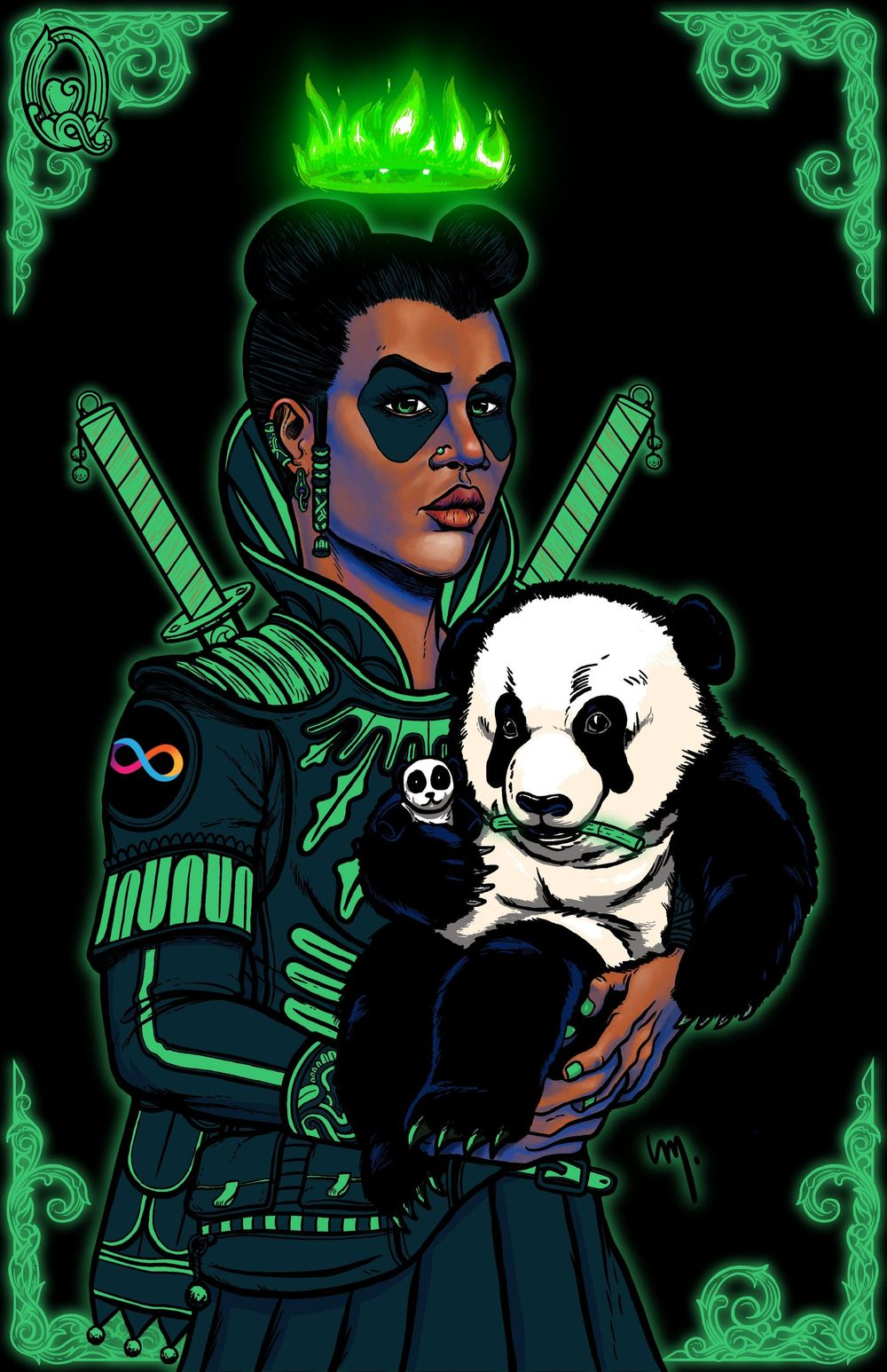 NFTs:
How did you end up working with the Animal Guardians project?
Rustin saw my work and emailed me. It was that easy.
It's so simple, I'm surprised more NFT projects don't do this. Maybe it seems easier to hire an art team from Fiverr who does nothing but create similar-looking 10k collections over and over again, but everyone heard it here first. Project developers can just find an artist they like online, send an email, and hire a talented artist to create unique NFTs instead of the same things we see over and over again.
That said, how do you feel about the future of NFTs?
With any new medium, there is always a shifting of the foundations that creates chaos and confusion, and even backlash. It was the same with photography and then digital art. NFTs are just the next step in that continuing evolution. NFTs will find their place, and then the grounds will settle for a while until some new thing comes along to restart the whole process.
What made you choose the Internet Computer as the place for your first NFT artwork?
I dabbled in NFTs a bit before ICP, so they're not technically my first, but they will be for sure my largest release to date.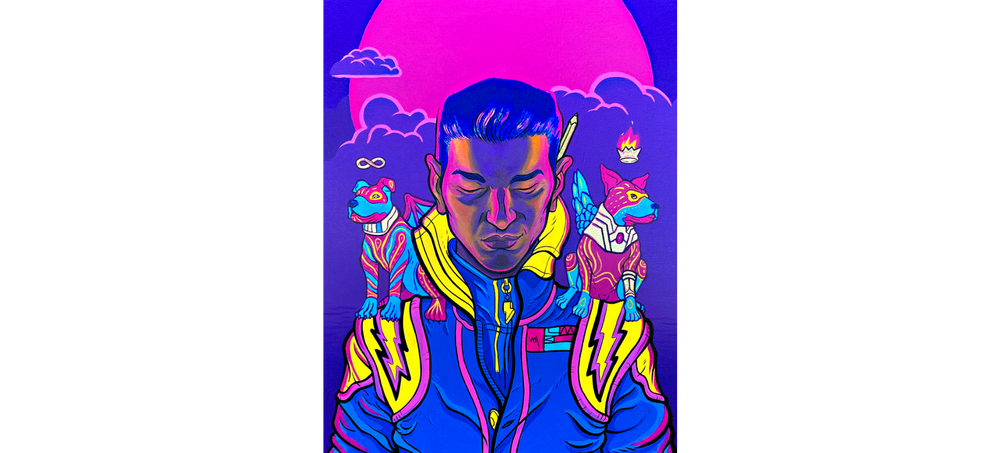 Favorites:
Okay. Time for the speed round.
What is your favorite color?
Cyan
Favorite superhero?
Spider-Man, Parker, O'Hara, Morales. I love all of them, except maybe Ben Reilly. He's just okay.
Favorite flavor of ice cream?
Right now, it's salted caramel.
Future:
Let's wrap things up by talking about the future.
I hope it's long and fruitful!
Same here! We certainly want to see more art from artists like yourself.
I noticed your work was regularly featured in art shows prior to the pandemic. Do you have any plans for an upcoming show?
Not right now. Hopefully soon!
Do you think you will produce more artwork for NFTs in the future?
Oh yeah, for sure.
That's what we wanted to hear! Thanks again, Mark. And thanks to our readers.
If you love Mark's work, check out the Animal Guardians collection on Entrepot. You can also purchase prints from the online shop on his website. And for art aficionados, head on over to Artsy for unique canvas works.
Follow Mark's Socials:
Instagram: @marksarmel
Facebook: @marksarmel
Twitter: @marksarmel
Connect With Us:
Twitter | Telegram | Instagram | Facebook | Email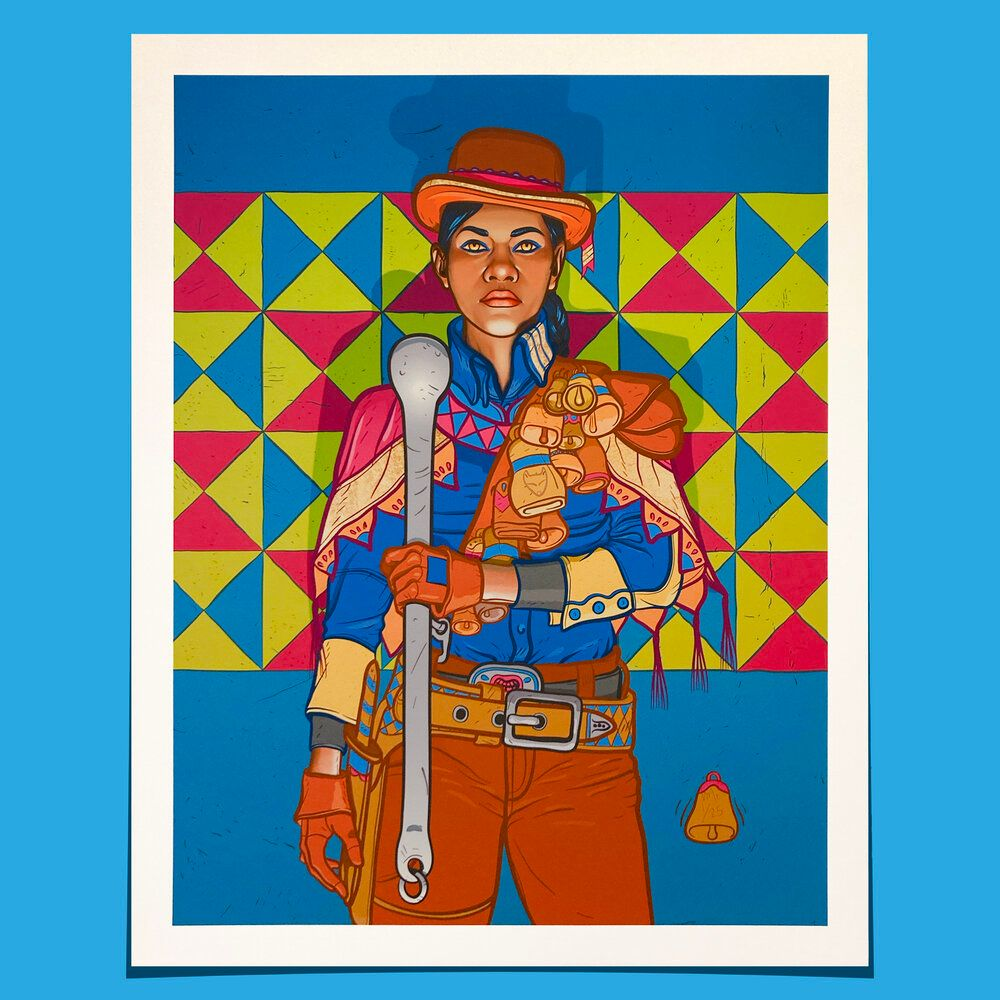 ---

---
Graphic Designer  - Jay Damani: Twitter | Instagram
---
Disclaimer: The views and opinions expressed on this website are solely those of the original author and other contributors. These views and opinions do not necessarily represent those of the Dfinity Community staff and/or any/all contributors to this site.
---
---
---