10,000 Tacos Living On The Internet Computer
Each taco is a unique collection of ingredients and flavors, assembled from six traits randomly selected from over 100 possible hand-drawn attributes. Holding a delicious Taco NFT in your IC blockchain wallet gives you access to 🌮 The Taco Portal 🌮 a private social network where you can only post about tacos.
Check the video - youtube
Minting hosted by Entrepôts Launchpad
Whitelist Mint: 0.4 ICP, limit 5, Cinco de Mayo, May 5th 20222pm UTC / 10AM EST / 7AM PST24 hours long
Public Mint: 0.5 ICP, no limit, May 6th 20222pm UTC / 10AM EST / 7AM PST
Our tacos are inspired by Jesse's love of tacos and wanting to build community on the blockchain tech stack centered around one of the world's best foods. The Taco NFT project has several aims. It is built to:
Highlight ICP as a blockchain stack for building creative and entrepreneurial projects
Specifically, take advantage of the power of the IC tech stack
Build a community around food and people using blockchain technology in a fun and accessible way
Create fun, personal, beautiful art that brings joy into people's lives
Open-source the whole process so others can replicate it around their passions and lay a path for others to create vibrant and exciting communities hosted on ICP.
About the founding team:
Jesse is a serial entrepreneur based in Los Angeles with a background in technology, beer, food, and community building. Jesse founded Almanac Beer Co in 2010, growing it from home-brew to an internationally recognized leader in craft beer. Today Jesse is a marketing entrepreneur working on the Internet Computer platform – attracting new developers, artists, and entrepreneurs to the internet of the future. Find Jesse's work on Twitter,  Medium, and hosting the Neurotic Podcast. Jesse's favorite taco is a Tijuana-style Al Pastor taco with a made-to-order tortilla, hot salsa, and extra guac.
Miguel is Los Angeles-based, multi-talented creative with a broad set of artistic abilities, encompassing a wide variety of media. Over the past 15 years working professionally, Miguel's artistic style and personality have been influenced by being born and raised in Southern California, punk rock, skate/surf, Mexican American cultures, typography, real-world illustration/design experience, and most of all tacos. Miguel's favorite taco mostly depends on the time and the day but right this second; he thinks it's a Baja style fish taco.
Technology Stack
Taco NFTs are powered by The Internet Computer and built on the strength of the IC Ecosystem as a playground for entrepreneurship and innovation in crypto, community building, and web3 technologies. The tacos are specifically designed to highlight the power of the Internet Computer and can only exist on this unique platform.
ICP's Reverse Gas Model
Unlike many other blockchains, The Internet Computer does not have Gas Fees. Customers only pay a transaction fee of less than a penny. Instead, developers (Like us!) pay a fair and predictable hosting rate for blockchain and web-hosting features, making our "cheap and cheerful" model only possible on the Internet Computer.
On-Chain Storage
Your tacos, their original high-resolution art, and proof of ownership are all stored live on the ICP blockchain, enabled by the Internet Computer's built-in storage abilities and its breakthrough Chain-key technology.
Built on the IC Ecosystem
Our tacos and community are powered by the ecosystem on the Internet Computer. Our minting and marketplace are enabled by Toniq Lab's Entrepot Marketplace and Stoic Wallet, and our private Taco Portal features are powered by DSCVR. These applications are underpinned and made possible because of the Internet Computer's fast, secure and safe Web3 blockchain.
Are Taco NFTs bad for the environment?
Great question. One of the many reasons we are building Taco NFTs on the Internet Computer is its low electrical overhead. Unlike Proof of Work blockchains like Bitcoin and Ethereum, ICP's chain key architecture is scalable and sips electricity as a responsible citizen of the planet.
Taconomics
The TacoNFT white list and minting plans are specifically structured to be accessible to both experienced NFT traders and new-to-the-blockchain taco lovers. The taco tent is a big one - we want to encourage a wide spread of tacos held by many wallets - tacos are meant to be shared and enjoyed!
Holdbacks
We will reserve a total of 500 Taco NFTs. 400 for our team, volunteers, partnerships, friends and family, and long-term marketing efforts + 100 Taco NFTs specifically for giveaways to partner communities. All holdbacks will be randomly generated at mint, with no unfair cherry-picking of rarities. 9500 tacos will be available for a white list and public mint.
We don't have a roadmap because we're delivering everything we promised on day one: from the moment your taco is minted, it will enable access to our private social network portal, The Taco Portal, powered by DSCVR. Your taco is a key to a community of fellow taco lovers. We have some ideas for more features in the future, such as DAO voting, swag, real-life taco tours, and gallery shows, but those are just ideas, not promises. We will deliver 100% of what we promise on day one.  The only vapor here is the aroma of a freshly pressed and griddled tortilla.
Art
All of Taco NFT art is original, drawn by hand by Miguel in his Los Angeles studio. Miguel pulled inspiration from Los Angeles, taco carts around the world, favorite locations to eat tacos, and the IC Community. Every taco is a random collection of traits, including a background, tortilla, meat, salsa, cilantro, onion, and side. There are hundreds of unique and rare traits mixed into the mint.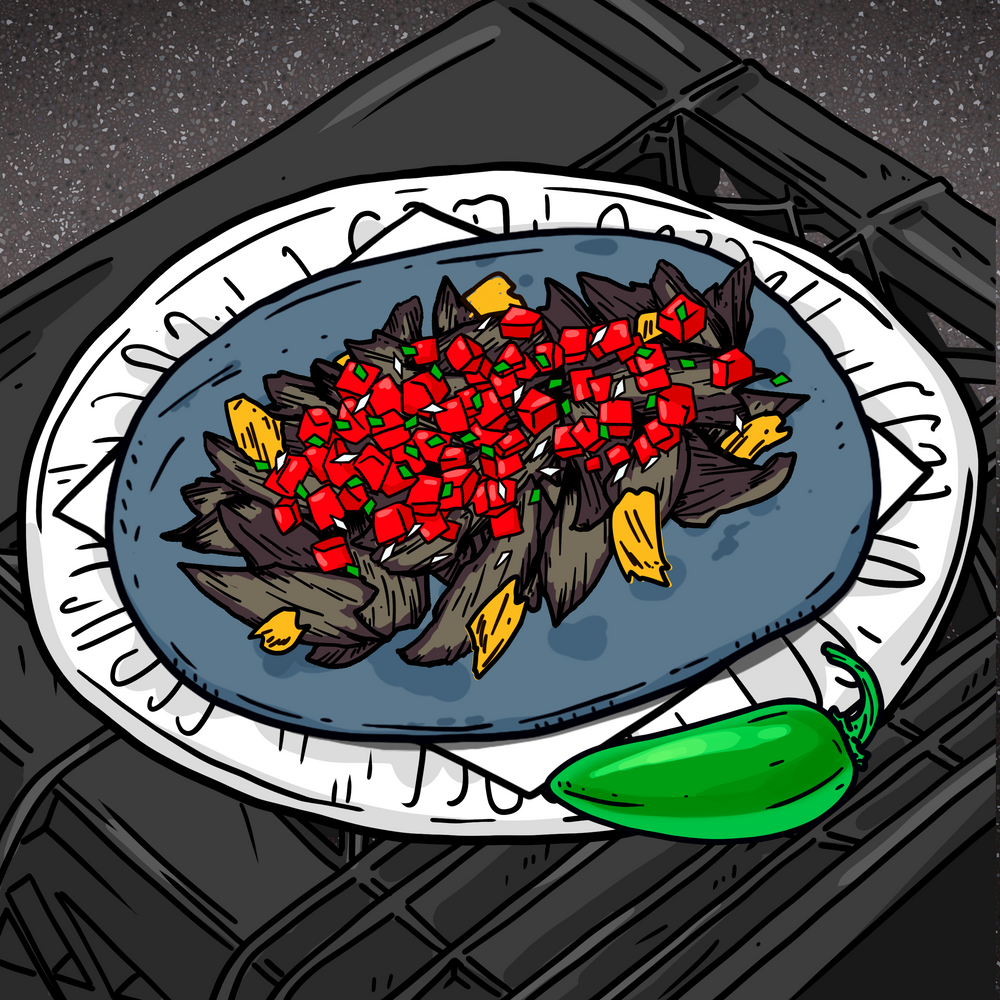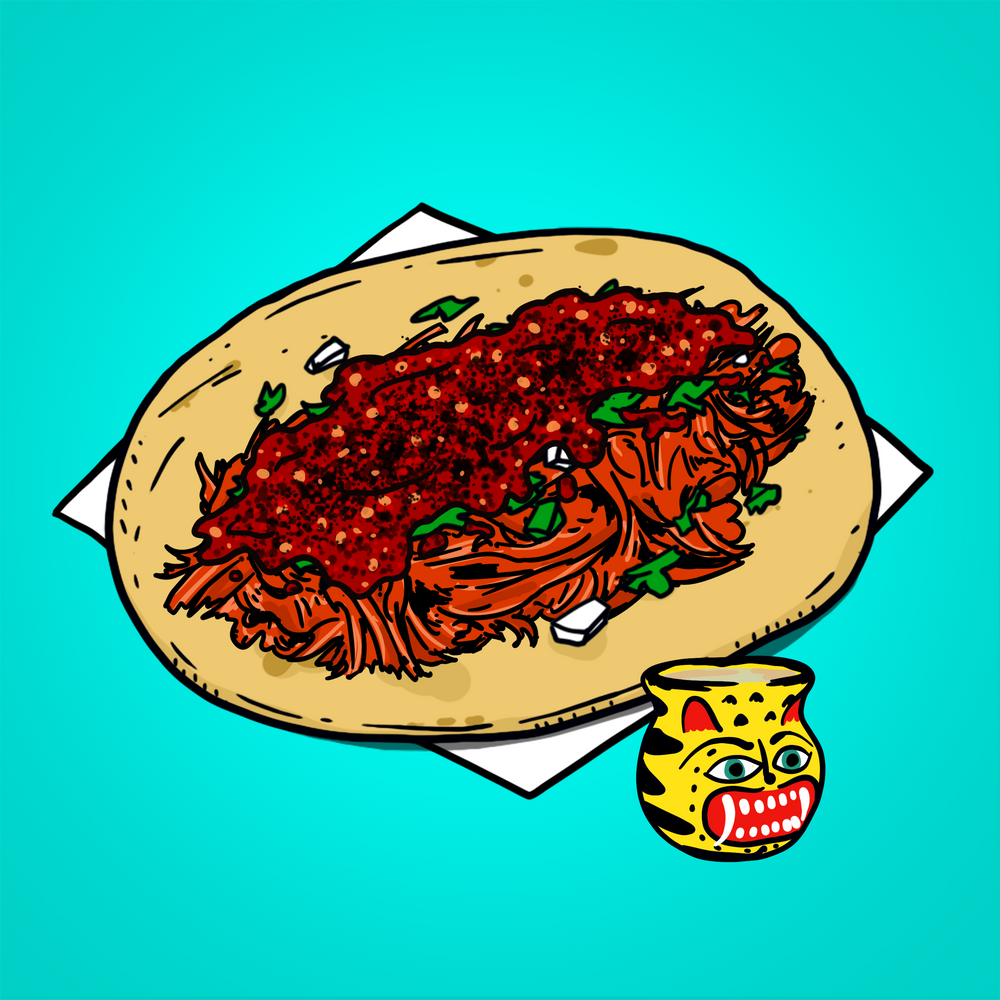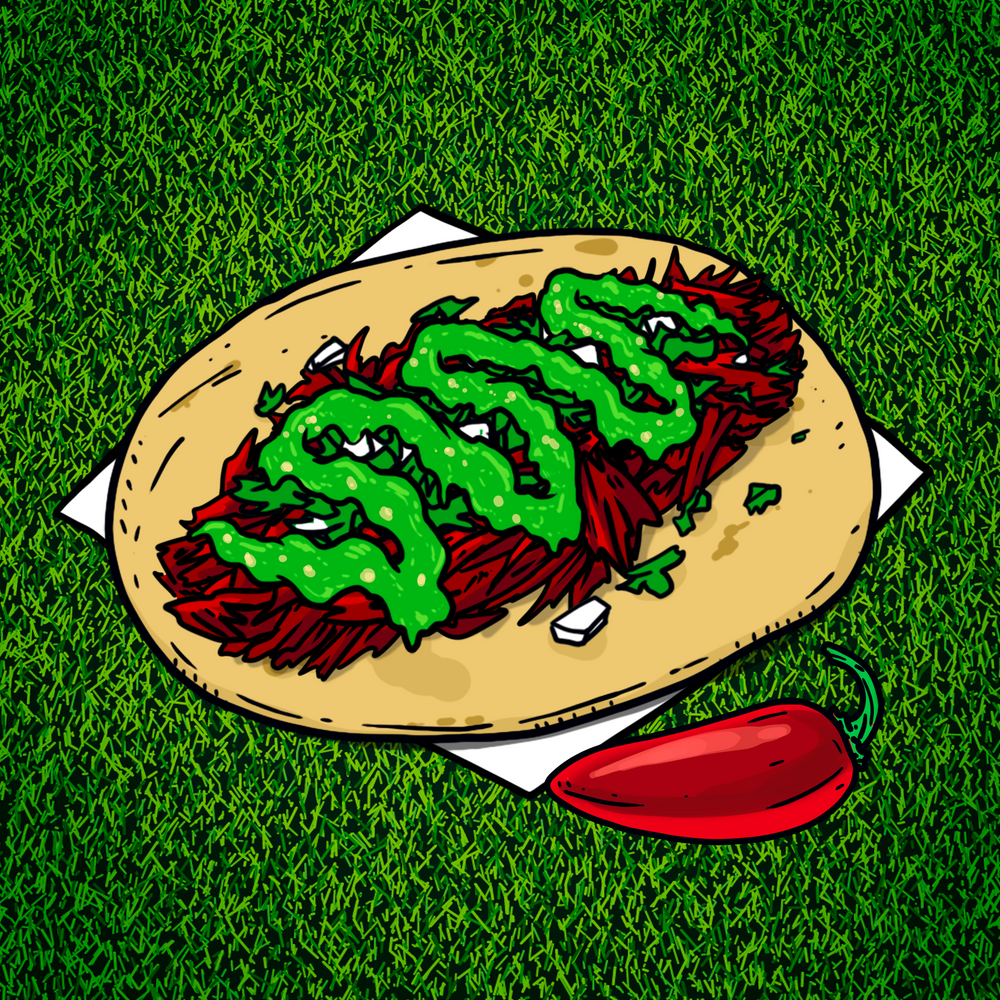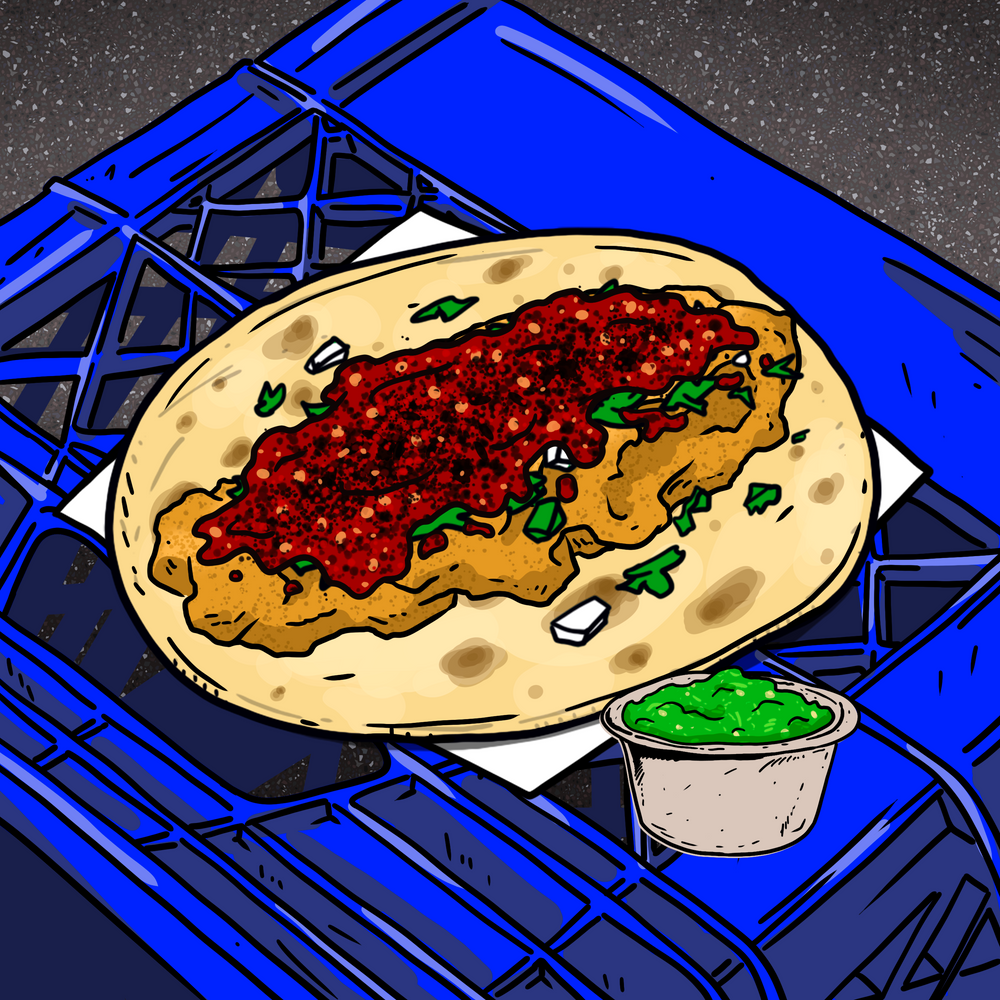 *Note that the article has been published at the request of our guest contributor and Internet Computer Community Legend, Jesse.
Connect With Us:
Twitter | Telegram | Instagram | Facebook | Email
---

---
Disclaimer: The views and opinions expressed on this website are solely those of the original author and other contributors. These views and opinions do not necessarily represent those of the Dfinity Community staff and/or any/all contributors to this site.
---
---
---