OGY x Sonic, That's Hot.
ORIGYN's utility and governance token OGY is now available to trade on Sonic! ORIGYN, which specializes in blockchain-based luxury authentication solutions, is one of the oldest projects in the Internet Computer ecosystem. Their investors include billionaire investor Bill Ackman and Paris Hilton. The OGY token will be used to access the authentication certificate minting platform and for community governance. You can now trade OGY for WICP and provide liquidity to Sonic's pools for a taste of what DeFi will be like when more tokens enter the ICP ecosystem. Read more at ORIGYN's Medium.
---
BTC Integration Update!
As of May 31st, ICP canisters now have access to BTC testnet balances and UTXOs.
This is an experimental feature, currently only enabled on a single isolated subnet (2fq7c), and other subnets can use it via xnet communication (which causes most of the latency). In the future we could enable the BTC feature on multiple subnets and avoid the xnet latency.

-@manudrijvers
Read DFINITY cryptographer @manudrijvers's Twitter thread for more about this exciting update that brings us one step close to Bitcoin integration!
---
Finterest's Royalty-Free Card Game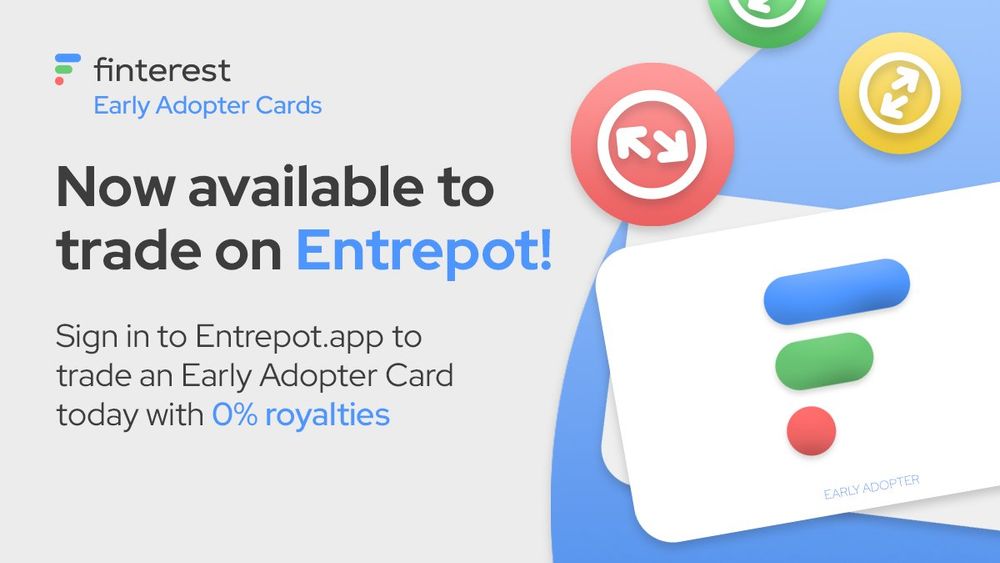 Finterest, the first borrowing and lending protocol on the Internet Computer, rewarded early community members with "Early Adopter card" NFT last month. The Finterest team further surprised community members by announcing royalty-free trading on Entrepot this week. This is a laudable move from a heavyweight project, demonstrating that Finterest's focus is on building an essential DeFi protocol, not shilling or profiting from NFT sales.
As of right now the team has not made any concrete statement on what benefits the NFTs will bring, only that their purpose is "To be determined". The cards, which were minted for free, has a floor price of 18 ICP as of time of writing.
---
Barking Up A Storm
Dogfinity, an NFT project with one of the strongest community initiatives in the ICP ecosystem, recently airdropped Early Dog Trophies to 69 lucky Dogfinity holders. These new, highly exclusive 3D NFTs will come with future perks like DAO governance and access to upcoming drops. Winners seem reluctant to let go of their prizes for cheap–the floor is holding steady at 50 ICP as of time of writing.

Dogfinity seems to be determined to make as many winners out of their community as possible. Their 100 ICP treasure hunt is still going on, with community members banding together on Discord to solve some very cryptic clues. The Dogfinity project recently received a community grant to help advocate for and develop the Internet Computer's community and the team is showing no signs of slowing down the fun, eye-catching tactics that helped them completely mint out on launch day.
---
Twitter Talks with Toniq
Toniq Labs winds down their Discord, turning it into an information and announcements server. The team is best known for their flagship product, Entrepot, which is currently the most used NFT marketplace in the ICP ecosystem.
(...) After looking at the pros and cons we have determined that the amount of time and effort it takes for us to moderate and maintain this server would be much better spent building the tools and features that you all need and want.

-Toniq Labs Discord server announcement
The Toniq team emphasized that they are not trying to abandon community discussion. Instead of having chats in Discords, Toniq will be hosting weekly Spaces on Twitter instead. The first Toniq AMA is this Friday, June 3rd.
---
Yumi's Glow Up
Yumi unveils v2.0, a visual and functional upgrade of their platform.
Yumi is a newer NFT marketplace that launched in April. Currently their available collections include IC Flowers (an early community airdrop) and The Girls (a hand-illustrated NFT series by artist Shu Fan, which has continued to sell out within minutes of minting). The version upgrade includes a revamped UI and logo as well as support for Stoic wallet.
Connect With Us:
Twitter | Telegram | Instagram | Facebook | Email
---

---
Disclaimer: The views and opinions expressed on this website are solely those of the original author and other contributors. These views and opinions do not necessarily represent those of the Dfinity Community staff and/or any/all contributors to this site.
---
---
---