The launch of BTC Flower marked the beginning of a month-long bull run for Internet Computer NFTs. The Flower Power DAO has recently exploded and created even more liquidity, and numerous floor prices are rising. Regardless of whether it is a direct or indirect correlation, Internet Computer NFTs seem to follow where BTC and ETH Flowers lead. So which projects are experiencing the most significant success over the past week? We have to start at the source with Flower Power!
BTC and ETH Flower Prices Soar to Start May
Comparing the situation two weeks ago with now reveals massive gains. Consider the stats from the two current Flower Power DAO collections.
· BTC Flower – BTC Flower smashed yet another record surpassing 150k ICP in sales on the secondary market. In the last two weeks, the floor price leaped from 220 ICP to 350 ICP. That's a staggering 59% increase. Between the free Pineapple Punks airdrop for holders and the double voting power in the Flower Power DAO, BTC Flowers are on fire!
· ETH Flower – ETH Flower advanced from the number 10 spot on Entrepot by volume to the number 6 spot over the past two weeks. During that same period, the floor rose from 70 ICP to 121 ICP, an incredible 73%! Voting in the Flower Power DAO and guaranteed whitelisting for Pineapple Punks has made ETH Flower the buy-in point for those who are priced out of BTC Flower.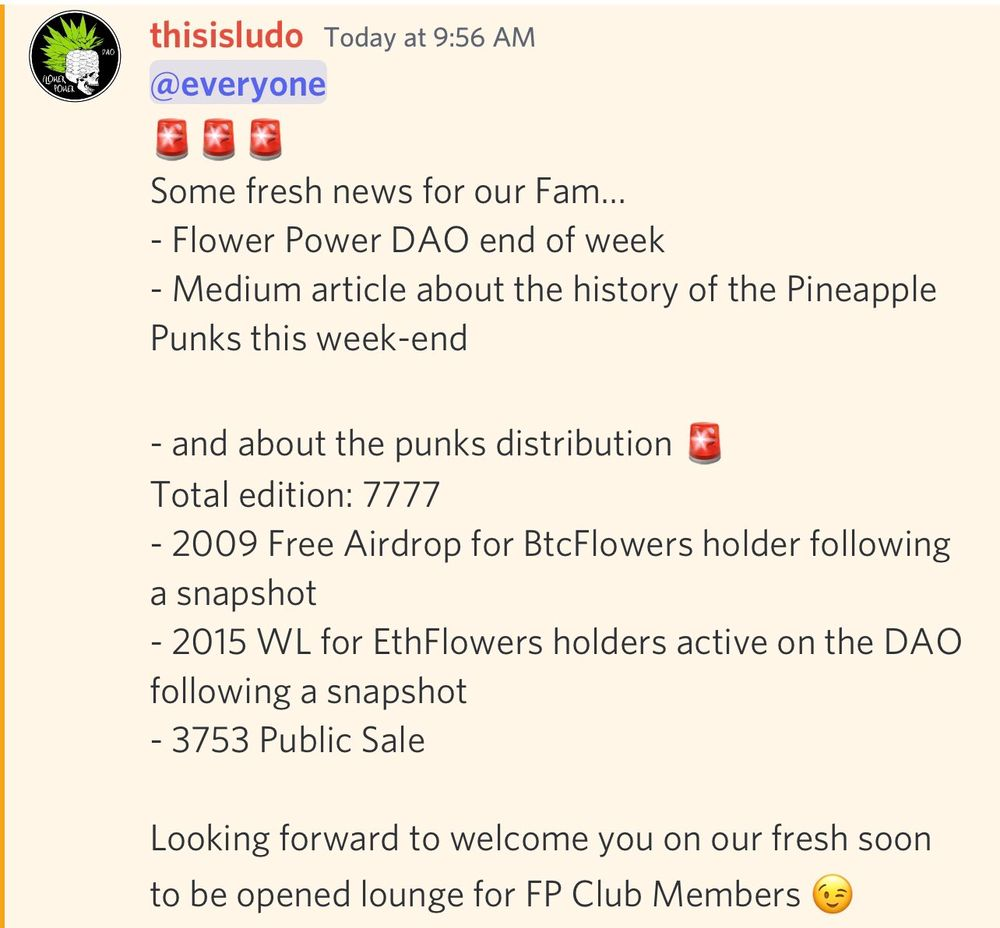 Other Projects Benefiting from Optimism in the NFT Marketplace
While people may not necessarily be using their liquidity from selling flowers to buy other NFTs, the spiking flower floor prices certainly build confidence in the strength of the Internet Computer's NFT market. Here are some other projects that have benefited.
· Poked Bots – The floor price for Bots has increased from 17 ICP to 19.48 ICP. Regular updates from the team on the upcoming Gen2 bots have everyone excited.
· IC Dinos – The Dino flower has increased from 2.4 ICP to 2.9 ICP. A preview of the baby dinos growing into teens combined with airdrops has made this a project to watch.
· Dfinity Space Apes – The DSA floor increased from 2.99 ICP to 3.35 ICP with excitement over mutant apes growing.
· ICPCS – The PCs' floor leaped from 2 ICP to 2.98 ICP. The interest is well warranted since holders have received their first ICP rewards.
· IC Pets – The floor price on Pets has increased from 0.49 ICP to 0.81 ICP. We're happy to know that this hardworking Ukrainian team is safe and continuing to work on their amazing project that has built a wonderful community.
· MoonWalkers – The MoonWalkers floor has risen from 11.25 ICP to 13.55 ICP.
· PODs – Distrikt's airdropped NFT collection saw an increase from an 11.9 ICP floor price to 13.98 ICP.
· D-City – This metaverse NFT land collection floor has grown from 4.94 ICP to 6 ICP.
· Eimolad – Both the Dwarves and Weapons collections have seen floor price increases, especially now that staking is live. The floor on weapons saw impressive growth from 1.5 ICP to 2.45 ICP.
· ICP Art – The Tranquility collection floor increased from 8 ICP to 9.9 ICP.
· DfinityGangs – This free airdrop on DSCVR that is listed on CCC for the secondary market go a boost in floor price from 1.79 ICP to 2 ICP. This is likely due to the imminent ability to stake the NFTs.
What I'll Be Watching
This week, I'll be keeping a close eye on the continued success of the Flower Power NFT collections. Here are a few other new and upcoming projects that are holding my interest.
· Internet Creeps – This collection of classic pulp art NFTs burst onto the scene, selling out the 222 NFT collection rapidly with a public sale price of 4 ICP. The current floor price is at 9.98 ICP, leaving all collectors from the mint in the green.
· Taco NFTs – While the collection is far from sold out, it is obvious that this project has community backing. Very few of the NFTs sold are on the secondary marketplace, and they are all for sale above the public sale price, making it more cost-efficient to mint a new NFT rather than buying on secondary.
· Drakon – The team behind the first dragons on the Internet Computer has announced that the 3D Eggs for their first holder drop are completed. They also announced the sale would be closing soon, and the unsold NFTs will be locked in a public wallet for an extended length of time, so if you want a dragon, now is the time to get one from the public sale. After the Eggs drop to holders, they will begin work on the next phase of the project, the Knights that will make up the other half of their Dragons and Knights card game. The team have said big announcements will be made soon!
· Girls – The final four Girls in ShuFan's NFT collection should be dropping this week on Yumi Marketplace. The first six Girls sold out fast, so get your clicking finger ready.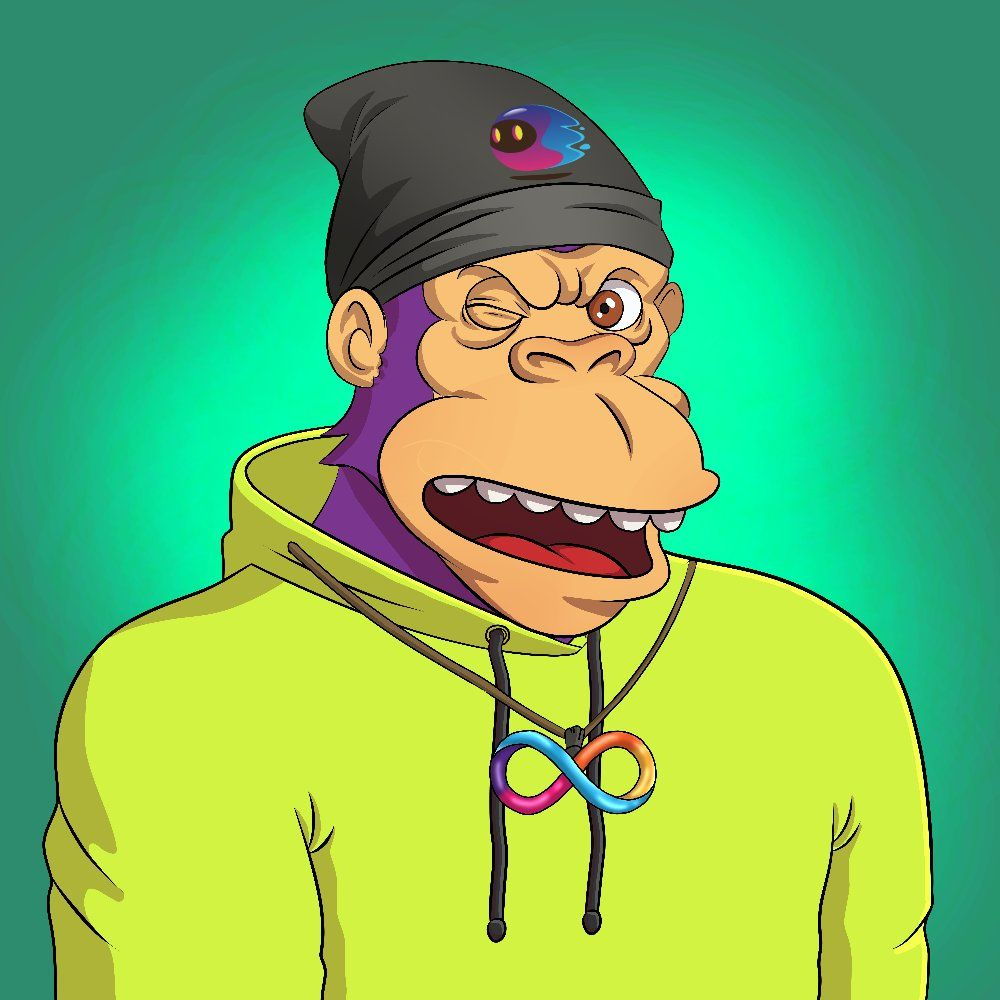 · IC Kongs – The launch has been moved to May 27th to give the CCC team time to meet up with IC Park's wishes for their second NFT collection. Burning will begin a week before mint, allowing IC Lion holders the option to burn their Lions to get Kongs at a 1:1 ratio. After the burn period ends, Lion holders will also receive the Kong airdrop at a ratio of 2:1. This incentivizes the burning of common Lions in the already limited collection of 2222 NFTs. The Kongs collection will be a total of 4444 NFTs, and those not airdropped will sell to whitelisted wallets for 2.5 ICP. They have not announced the public sale price yet, but it's likely to only be slightly higher than the private sale price.
· Drip Bang – The second collection from VRSTL Studios (of Dragon Boots fame on CCC) is coming to Entrepot. Don't ask me when. It's a stealth drop, so I'll be watching their discord like everyone else.
Let's hope we see continued growth like we have these past two weeks!
---
Connect With Us:
Twitter | Telegram | Instagram | Facebook | Email
---
---
Disclaimer: The views and opinions expressed on this website are solely those of the original author and other contributors. These views and opinions do not necessarily represent those of the Dfinity Community staff and/or any/all contributors to this site.
---
---
---