NFT x SocialFi is surfacing on the Internet Computer. Over 7000 Motoko NFTs were airdropped to DSCVR users, and the remaining were given away at NFT.NYC. The Motoko NFTs have crossed 10,000 ICP in volume in over just five days. WAGMI.
Before we begin, Look at the Motoko NFT that was dropped to my DSCVR 👀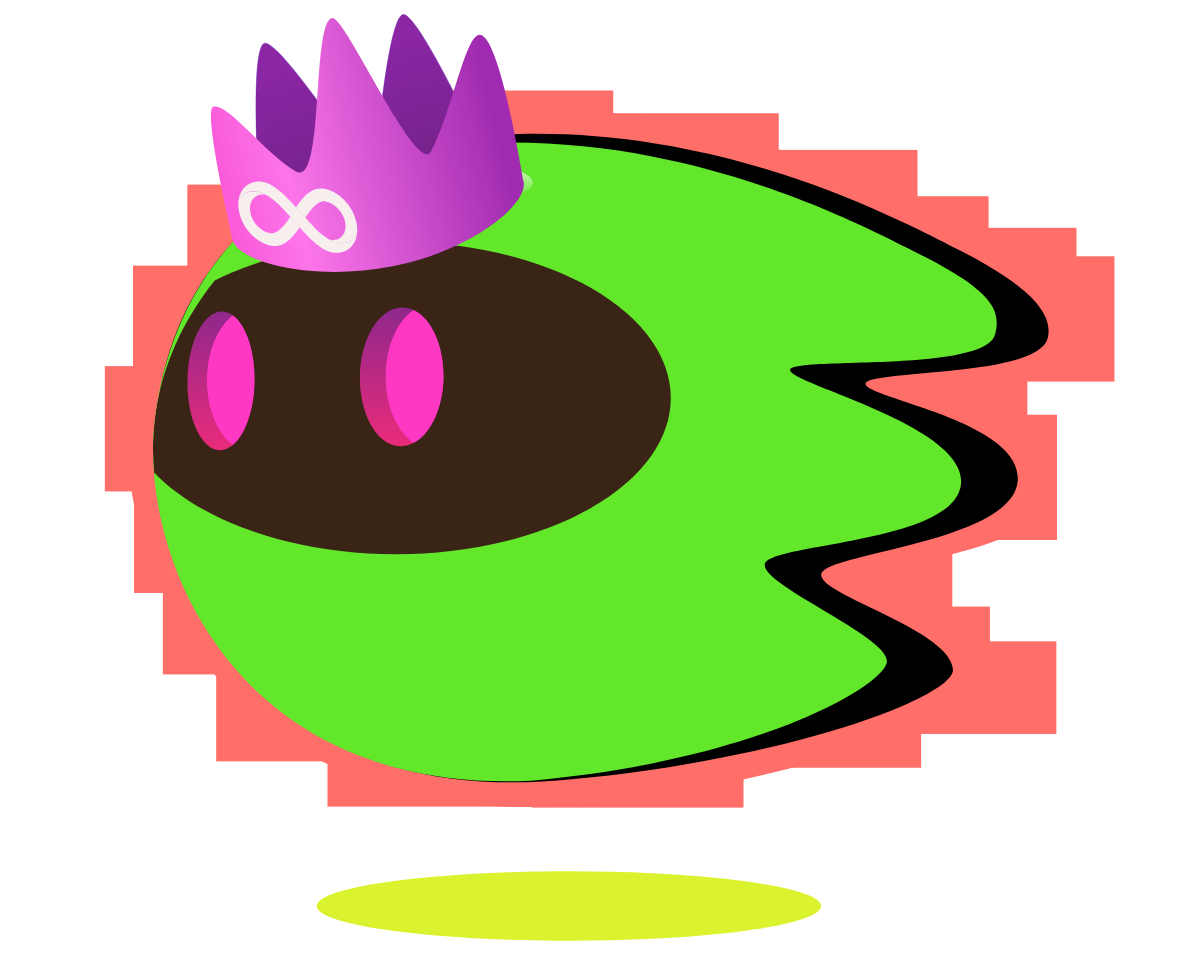 Internet Computer General Updates
The network was stress tested to reach the goal of 1 Million TPS.
The Internet Computer ecosystem is vibrant with more than 28,000 proposals and has surpassed 300 Million blocks with a speed of over 26 Blocks Per Second.
Inside DFINITY
An Achievement Unblocked Grant for gaming was announced at the Web Summit by the DFINITY Foundation.
Aspiring game developers can participate in a series of events, and top teams can win a prize of up to 1 Million USD.
The Achievement Unblocked program will follow these game developers in real time as they compete and work to launch their dream game on the Internet Computer, giving viewers an intimate look at the next evolution of gaming.
The Foundation is also working on various proposals and upgrades to the Internet Computer.
To celebrate this, Motoko NFTs were airdropped to Internet Computer users and also to NFT.NYC attendees.
Watch the discussion here:
Dapps on the Internet Computer are criminally underrated
The week begins with a bang from DSCVR. The team made an announcement about Integrating NFTs with DSCVR after airdropping Internet Astronauts to top users. This will provide users with privileges on the platform for holding Internet Computer NFTs such as Internet Astronauts, Cronics, ICMojis, etc.
NFT x Social Fi is surfacing on DSCVR through NFT gated portals (Portals are like subreddits) by rewarding users with privileges such as custom rainbow text for holding Internet Astronauts. The features are expected to be implemented after the Portal Governance v1 is launched.
DSCVR also airdropped Motoko NFTs this week to its top users. Users can hold the NFT in their DSCVR account and transfer it to a stoic wallet with one click and zero fees. These NFTs can be traded on the Entrepot.app and have crossed over 9400 ICP in volume in just three days.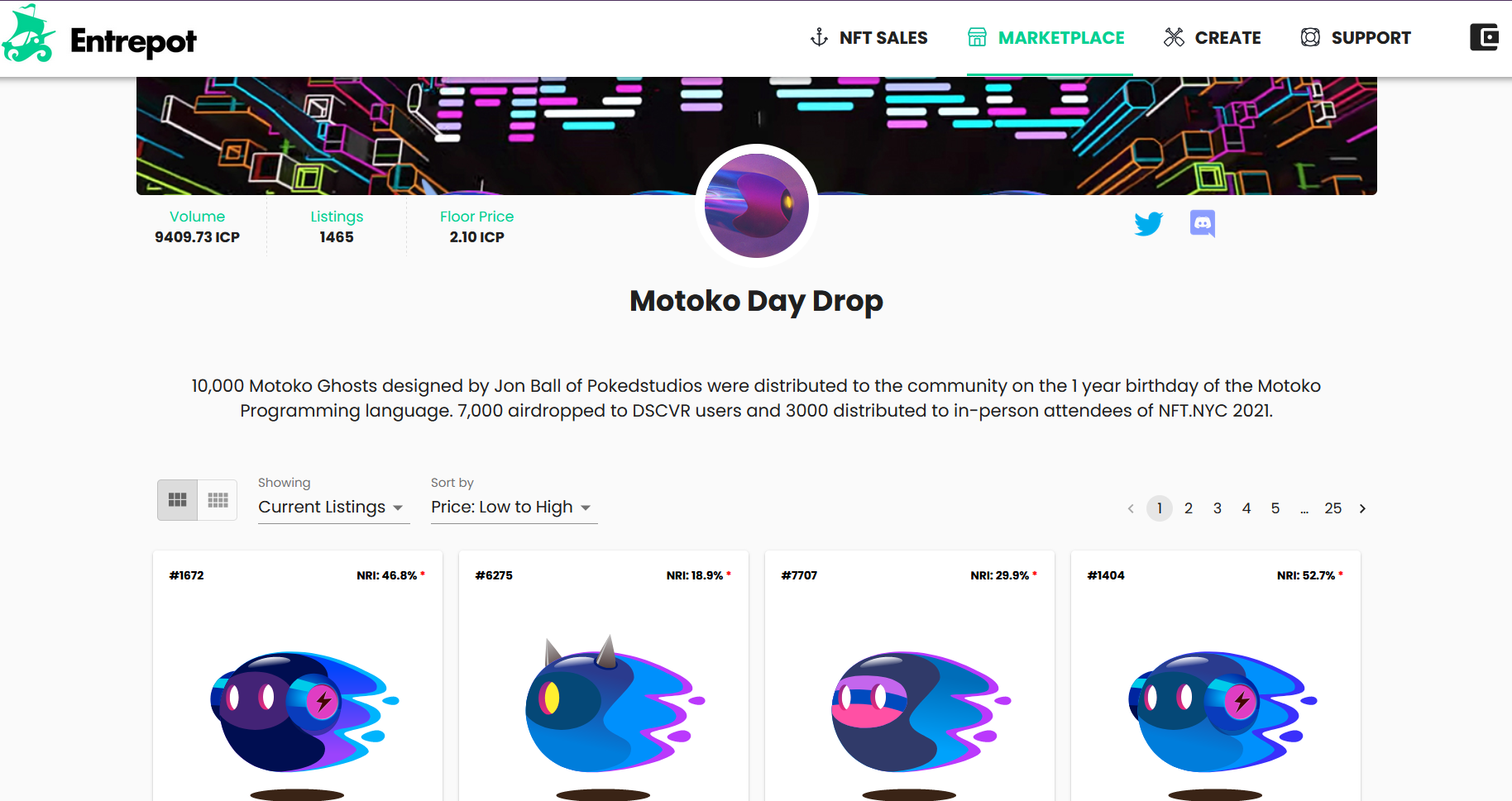 JS on the IC
Entrepot.app has recently updated its user interface. It now displays Ongoing NFT sales and the Volume of NFTs sold.
DMail is the decentralized mailing platform on the Internet Computer. DMail has won the shanghai hackathon and was awarded the grand prize. DMail is by default secured by smart contracts. Pitch Deck.
Why mail attachments when you can mail NFTs?
Here is the link for Canistore Lightpaper.
DSocial is a decentralized version of Youtube on the Internet Computer.
NFTs on the Internet Computer
I want to make one thing clear. All the NFTs on the Internet Computer have massive potential to moon, and these statements are not financial advice in any way.  We don't want our community to be harmed in any way, so I always verify the projects before I talk about them.
There are many collections featured on the Entrepot which were part of the ICONIC event by DFINITY.
Ongoing NFT Sales
Meme cake NFT
IC3D NFT
3D Moonwalker NFT
Haunted Hamsters
The Infernal Vampire Colony NFTs sold out within 1 minute on Entrepot. The collection of 666 Gen 1 Vampires sold like hotcakes.
Crown NFTs will be free and airdropped to the community by psychedelic DAO. The team announced the details about the airdrop on their discord.
Meme Cake released their dapp platform - app.memecake.io and users can post memes. You can buy NFTs on their platform.
These are the 3 Legendary Kitties from the IC Kitties collection.
The team also shared a metaverse art concept on their discord.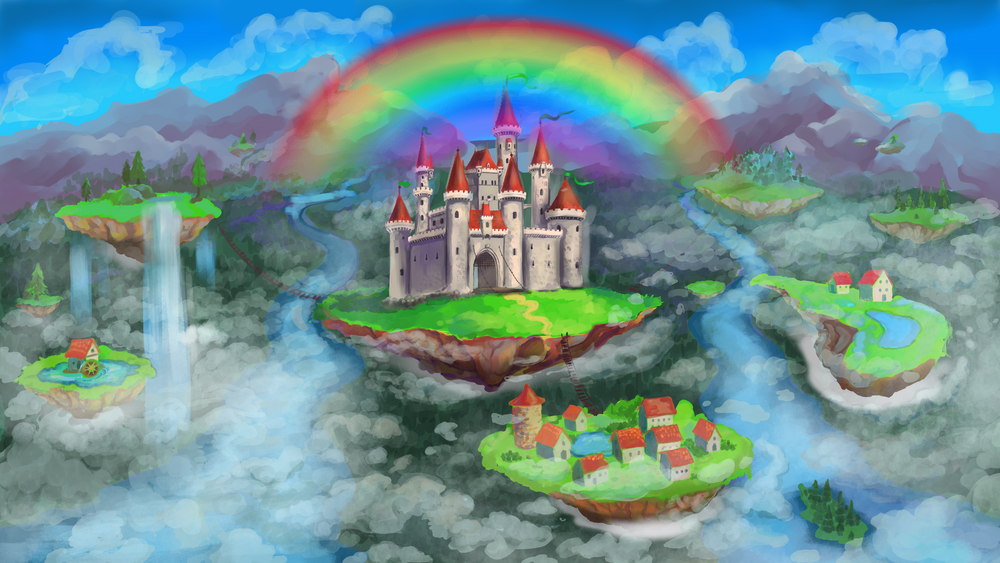 The IC Gallery announced the project roadmap. 3D Moonwalker NFTs have sold 1049 pieces totaling 6500+ ICP in sales.
ICPBunny released a sneak peek of a 3D bunny and the dapp platform.
ICircle NFTs are 8888 NFT art pieces generated mathematically.
Let me know what you guys think about the projects on Twitter.
Connect With Us:
Twitter | Telegram | Instagram | Facebook | Email
More resources
Previous editionS

---
Disclaimer: The views and opinions expressed on this website are solely those of the original author and other contributors. These views and opinions do not necessarily represent those of the Dfinity Community staff and/or any/all contributors to this site.
---
---
---