A Stellar Supernova Entry:
Kinic is a new project being built for Supernova (the first global Internet Computer hackathon), and getting a lot of buzz from the community. It is a front-end canister explorer that allows people to make text searches, essentially working as a Google for blockchain exploration... only possible on the Internet Computer! The dapp is live and can be accessed here.
What's in a name?
ICNS (Internet Computer Name Service) and competitor IC Naming both made major announcements this week. ICNS changed their purchasing process from aution-style to fixed-price, instant purchases; the auction method was initially implemented to discourage bulk purchasing. IC Naming announced plans for a name trading market, a DAO, and news that the .icp TLD (top-level-domain) woul be changed to .ic, to avoid confusion with other naming services.
Distrikt: Sliding in Your DMs
Distrikt enabled direct messaging on their dapp, a short-form social media platform running completely on-chain. Its users were recently surprised with a native NFT wallet feature, and now with direct messaging possible... Twitter, who?
Team Bonsai's Market Success
Team Bonsai, the two-dev team behind the web3 interactive storytelling platform Kontribute, recently integrated an NFT Launchpad, wallet, and Marketplace into their dapp. Their inaugural NFT collection sold out within the day, an especially impressive feat considering market conditions and the fact that it was minted exclusively on the Kontribute dapp.
InfinitySwap & Liquidity Bootstrapping Pools
Learn the basics of how liquidity bootstrapping pools work and why they're beneficial to both the project and its investor. InfinitySwap offers both types of liquidity pools and want projects to utilize all of their available services.
By the Numbers: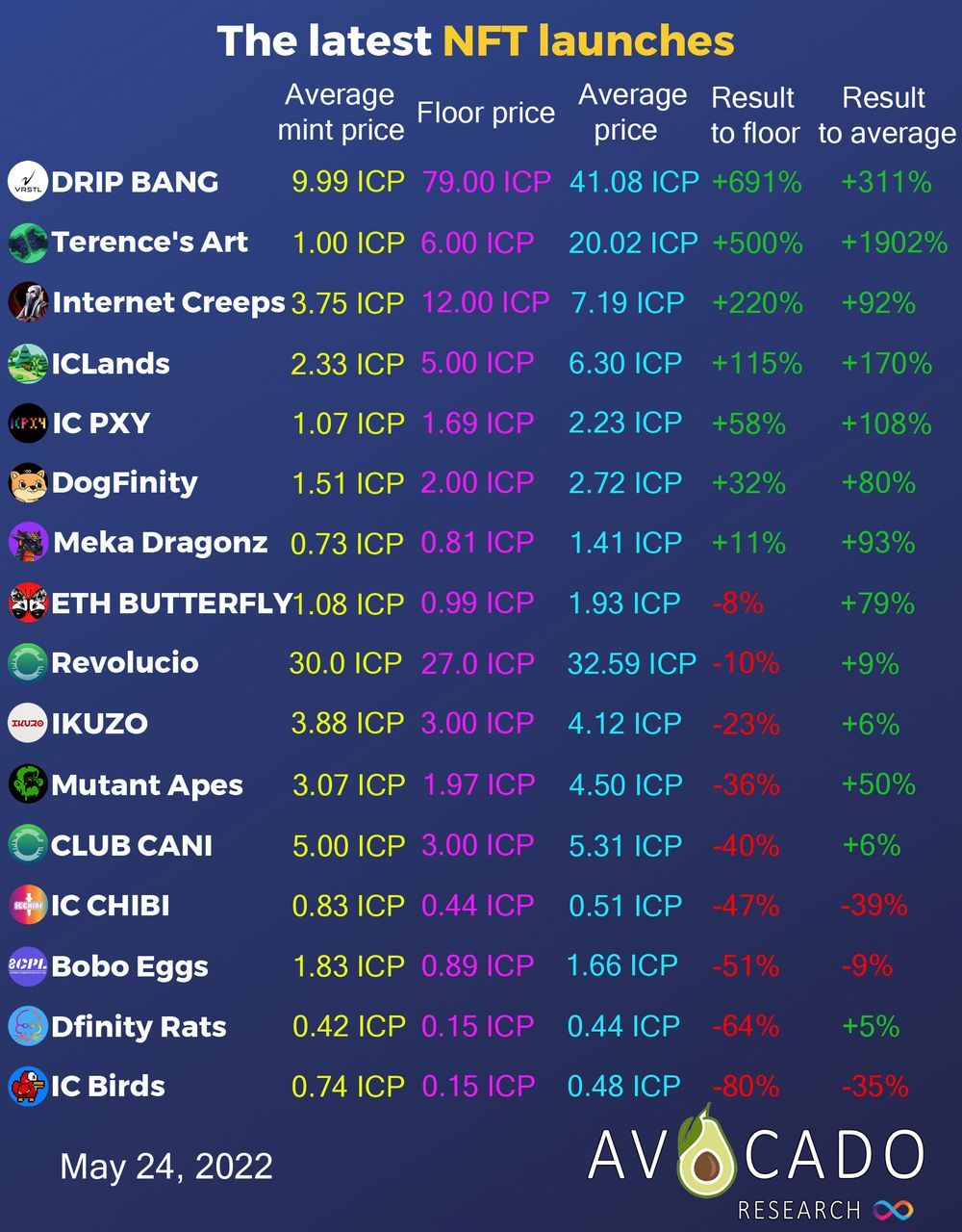 Connect With Us:
Twitter | Telegram | Instagram | Facebook | Email
---

---
Disclaimer: The views and opinions expressed on this website are solely those of the original author and other contributors. These views and opinions do not necessarily represent those of the Dfinity Community staff and/or any/all contributors to this site.
---
---
---